Going to play with my trio again
Happy to announce that Keisuke Matsuno and Can Olgun will be coming to Berlin again in August. Together, we play some trio music at Donau115. August 15, 2019 – save the date!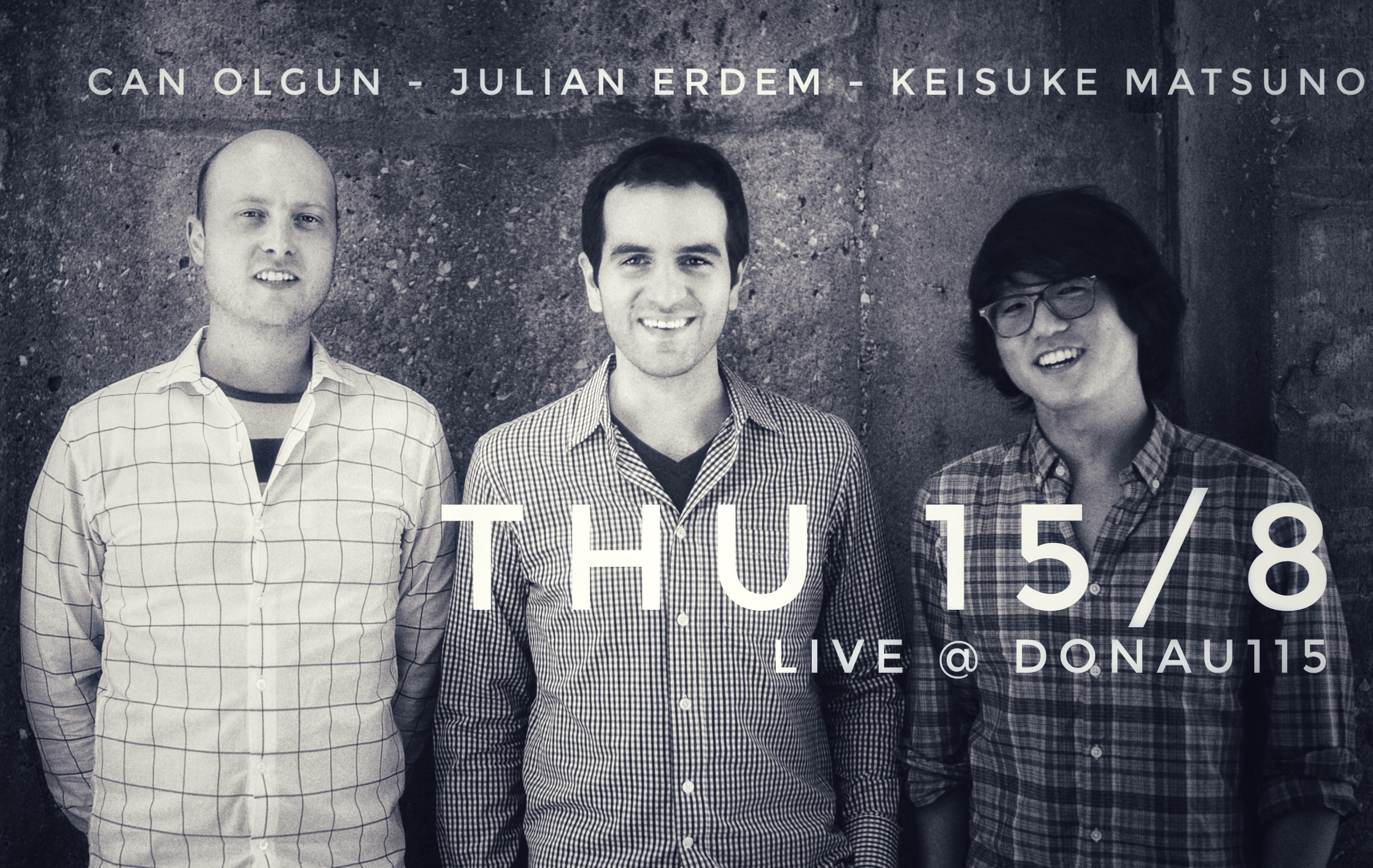 CD Release Tour w/ Thomas Morgan – Dec, 2018
The official "Little Flower" album release tour is confirmed and will take place Dec 10-16, 2018 (tour dates) – supported by Berlin Senate Department of Culture and Europe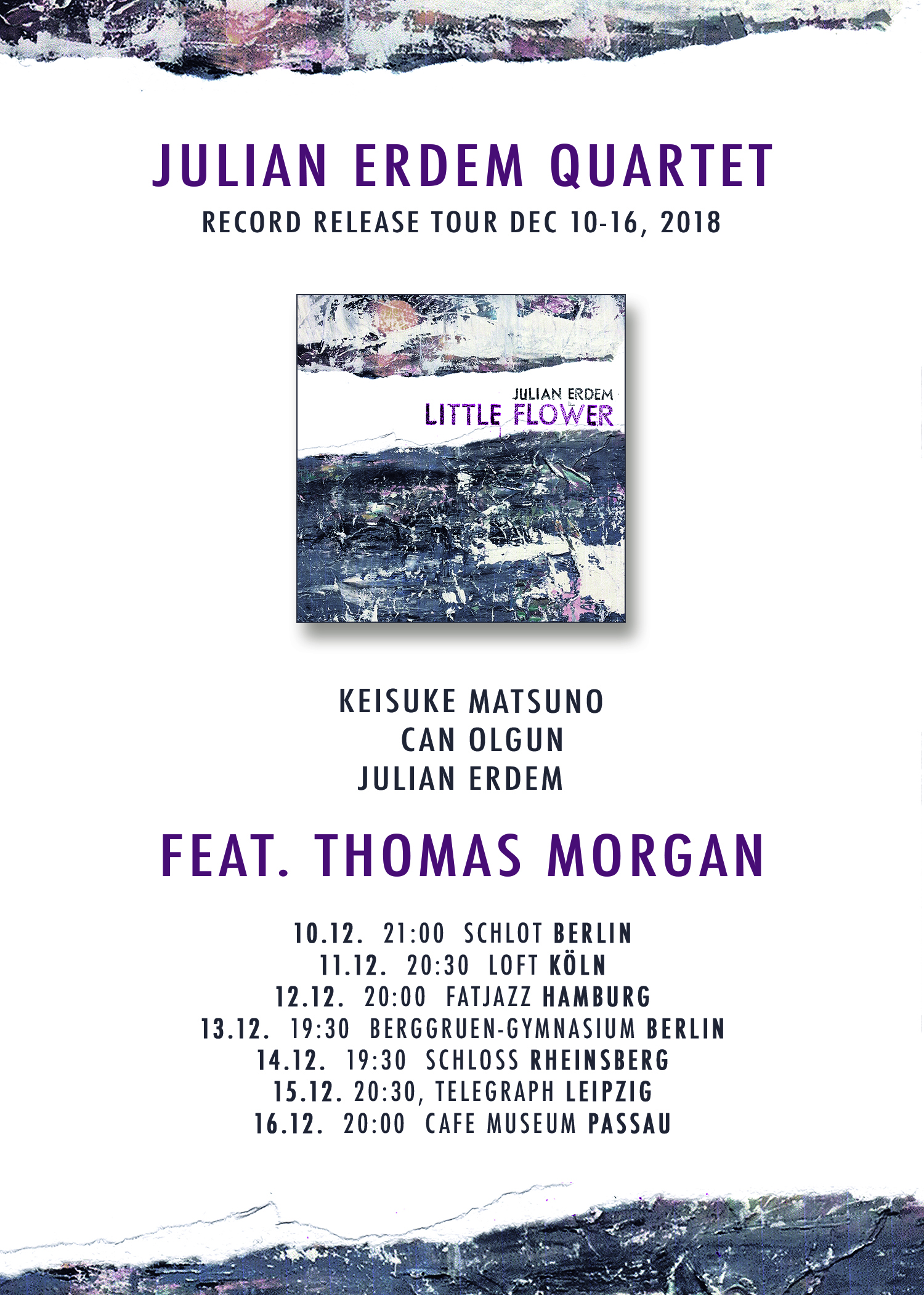 "Little Flower" release
"All of the playing is at a very high level and there is a great deal of group listening and interplay going on. Lyrical and beautiful, almost transcendental." – Scott Reeves, Director of Jazz Studies, City College of New York
Can Olgun, piano
Keisuke Matsuno, guitar
Thomas Morgan, bass
Julian Erdem, drums & compositon
Do you like the song in the background? Don't miss the chance to get the full album that comes in a digipack with beautiful artwork. You can also just purchase an official download of the music in excellent audio quality.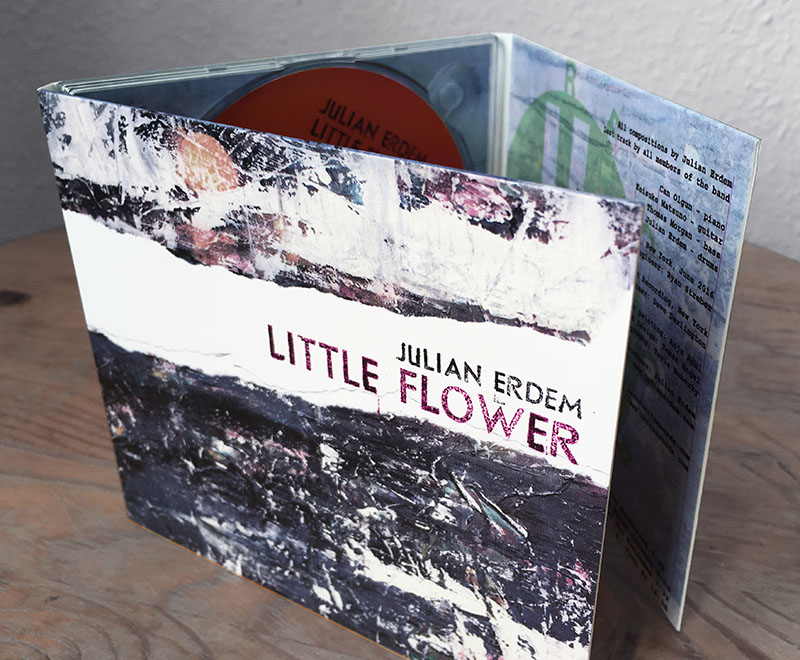 All compositions by Julian Erdem
Last track by all members of the band
Recorded at Oktaven Audio, New York, June 2016
Recording Engineer: Ryan Streber
Mixing and Mastering at Bass Hit Recording, New York
Engineer: Dave Darlington
Cover painting: Anja Röhl
Layout and Design: Tomas Engel
Photography: Tayla Nebesky
Album Producer: Julian Erdem
Label: Unit Records